Tommaso Sanguedolce, 34, is originally from Andria, just two hours from Ugento, in the heart of Puglia. After years of experience and development in the kitchens of various Italian regions, he worked as an assistant chef at the International School of Italian Cuisine, ALMA, and then went abroad for several years. He gained experience and notoriety working at the Georges Blanc of Vonnas, at the Ritz in London, then as a consultant together with Chef Luciano Tona for the Italian restaurant Osteria Lucio in Dublin of  starred Chef Ross Lewis, and finally as Head Chef at Forte Village Resort in Sardinia. Since 2017 he has been Executive Chef of Il Tempo Nuovo, the fine-dining restaurant in the Castello di Ugento, and of the traditional Apulian restaurant at its sister property, Masseria Le Mandorle.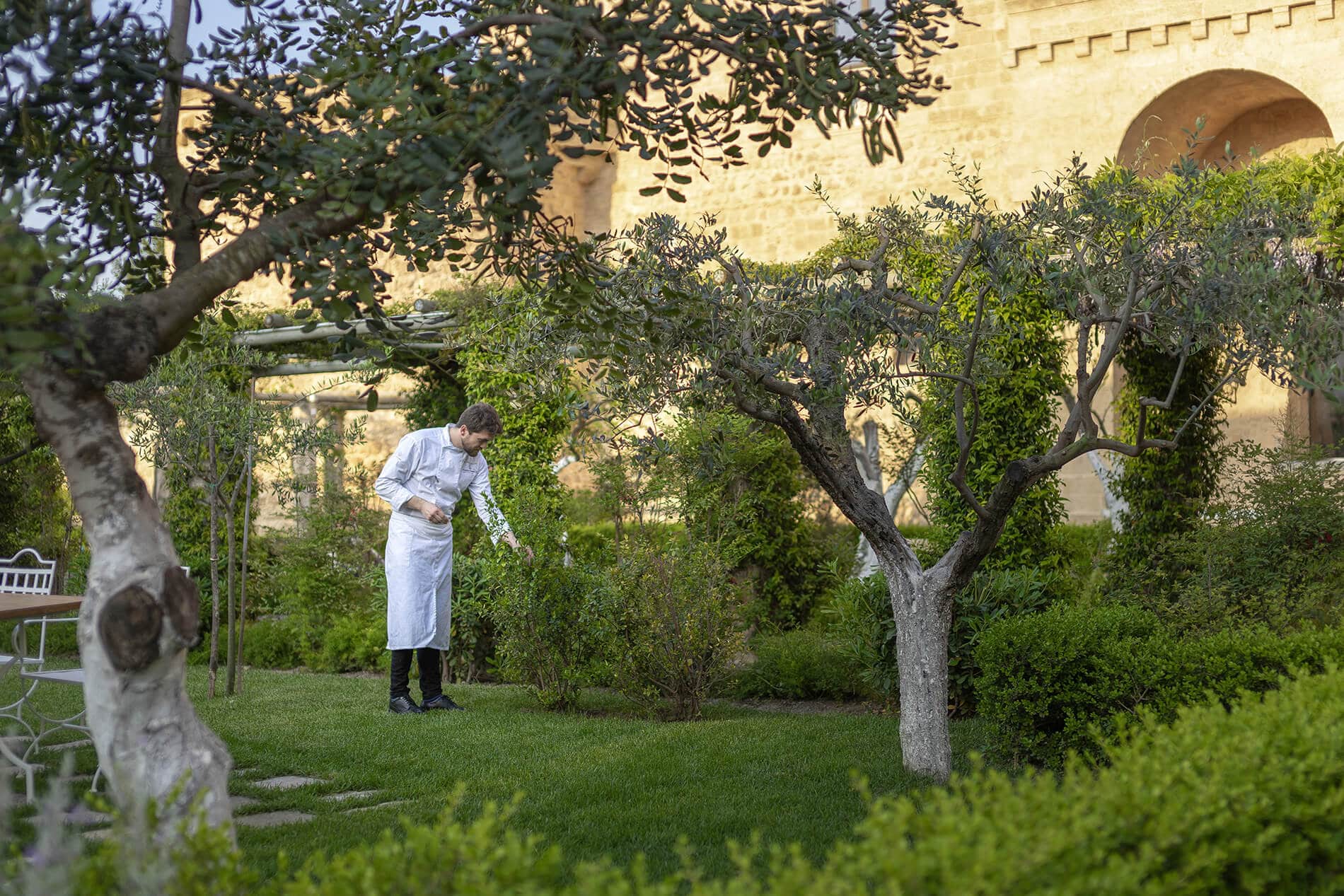 Wine will be a great part of the experience, highlighting the excellent wines from Puglia as well as a chosen variety of other Italian regions and some of the best historical wines from France.
Puglia's hot, dry climate is  perfect for varieties such as Primitivo, Negroamaro, Aleatico, Susumaniello and Malvasia Nera to flourish. The cultivation of vines in the region is thought to date back to the Greek colonization of Southern Italy in the 8th century BC.
Seafood straight from the fishing boats or the fish market in Gallipoli will be one of the highlights on the menu – Puglia boasts not one, but two coastlines, bordered by the Adriatic and Ionian seas – along with locally bred, herb-infused lamb. While for dessert there will be patisserie, laced with local almonds and perhaps carob with homemade gelato. The creations are continuous and inspired by tradition as well as surprisingly contemporary.
Reservations
[email protected]
Tel +39 0833 1850 721